This blogpost contains unpaid advertising due to mentioning brands, locations, events etc.

I love to go hiking in Winter, especially snow shoe hiking. While walking around in degrees below zero I need more energy to stay warm. According to Chinese medicine, certain foods affect our internal temperature by heating and invigorating the body. Meaning: there is a lot of foodstuff which keeps you warm and a lot which doesn't. In order that you experience no frozen cheese sandwich disaster with icy cucumber slices or you drink something hot and feel more colder than before, I put together a few tipps.
Food
Breakfast
Before you get started, have a good breakfast. I pretty much grew up with porridge. My Dad used to add strawberry jam and a dash of lemon juice to his porridge. Today I'm still addicted to porridge but I prefer different recipes, strawberry jam is too sweet for me. But why oats? Oats boost your digestion and make sure you stay full of energy for quite some time. Therefore porridge is the perfect start when you plan a day outdoors in winter. Here are a few recipes:
Basic recipe: mix 50g oats and 200ml milk, boil up and let simmer for 3 minutes. Add a pinch of salt for a nutty flavor and sweeten as you like it.
Power: cook with banana slices and raw chocolate powder, top with crunchy peanut butter and raw cacao nips.
Tropical: use coconut rice milk, cook with mango pieces, top with coconut yoghurt and roasted coconut shreds
Japanese: add 1/2 tsp matcha powder, sweeten with vanilla sugar, top with chopped pistachios.
Apple Pie: cook with grated apple, sweeten with maple syrup, add chopped pecan nuts and cinnamon.
Berry Bliss: cook with raspberries, sweeten with elderflower syrup, add almond slices.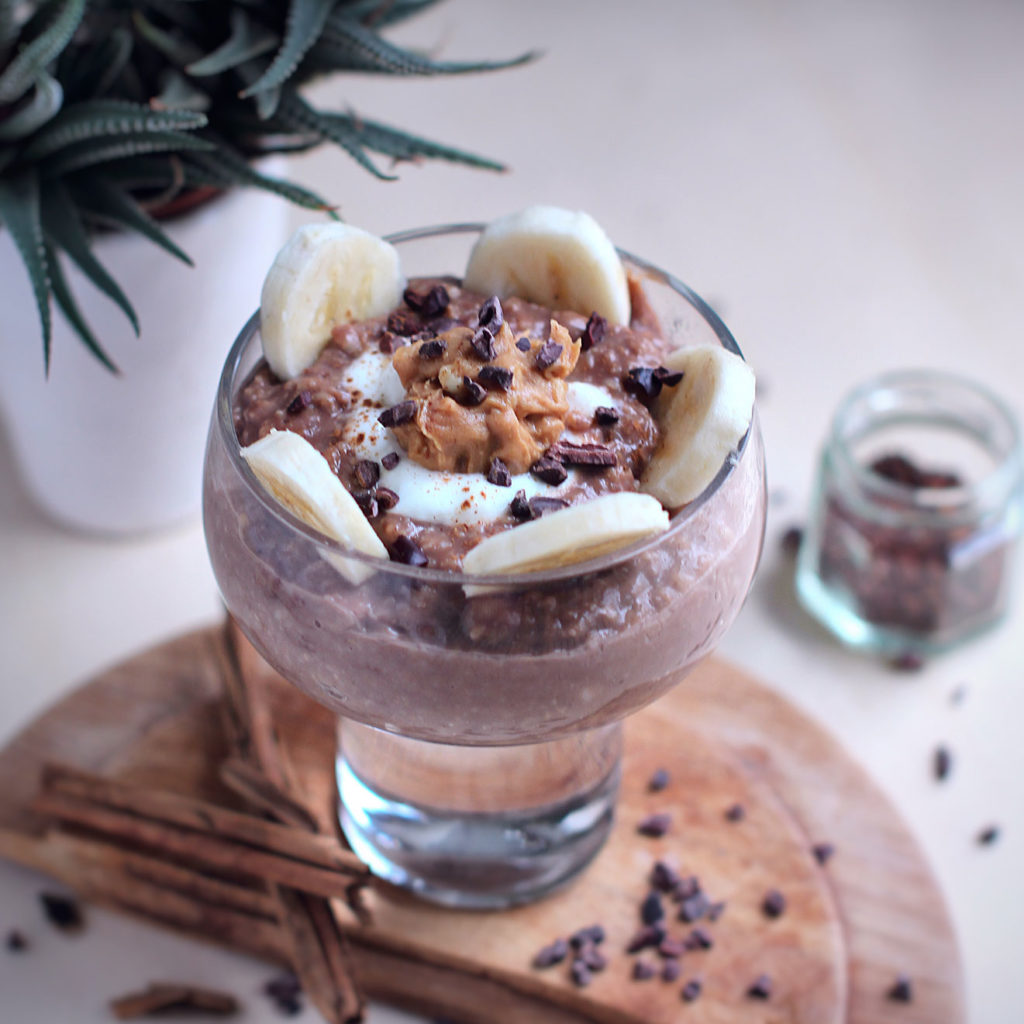 Sandwich aka. Brotzeit
The already mentioned cheese sandwich with slices of different types of veggies is usually a great thing. While minus degrees in the Alpes tomatoes and cucumber freeze because of their high water content. Likewise zucchini and mushrooms are unsuitable aswell with 90% water. Even cold cuts and cheese can contain up to 75%. In contrast dark bread and eggs have a lot less. Protein is an important source of heat & energy and boiled eggs have lots of it. Avocados don't freeze easily due to their high fat content. Maybe try these combinations:
Rye bread with creamy avocado, slices of boiled egg and parsley. Cayenne pepper for even more heat. Tip: try pea mash.
Spelt bread with pumpkin mash. How to: bake pumpkin slices with a few garlic gloves in the oven. Blend when cooked to soft and add a curry mix.
Use whole grain bread. It provides a lot of fiber. Your body has to work hard to break the fiber down, which keeps you warm.
Try bread mit caraway seeds. Due to traditional Chinese Medicine they contain warming energy aswell.
Fruits
With fresh fruits it's pretty similiar than with veggies. Oranges and tangerines are great in Winter due to their vitamin C content. Not while hiking. Same as grapes, berries and apples they have a water content around 85%. Therefore bring dried fruits like plums or apricots. Seeds and nuts are great aswell. In traditional Chinese Medicine they have warming attributes.
Walnuts. Try honey glazed one: mix a handful of walnuts with 2 tbsp honey and a hint of cinnamon. Cook over medium heat for 5 minutes. Pour nuts on baking sheet. Enjoy when cold.
Dates, apricots and raisons. I love dried cherries. They promote blood flow and circulation.
Pistachios, pine nuts, sunflower and pumpkin seeds
Snacks
I love to nibble on something delicious while having a hot drink. For example muesli treats, bliss balls and protein bars. Most of the muesli bars you can buy are full of sugar. The healthy and organic ones are often very pricy. That's why I started making my own ones. Leftover pancakes from breakfast made from oatmeal are great to. I will add some recipes soon, hmmm…
Drinks
Is it hard for you to drink enough when its cold outside? I always need to remind myself to drink water. A drinking bladder helps a lot, but honestly, I prefer a bottle while hiking. Why? I love to stop and take a minute for a few sips while enjoying the landscape. If you bring a bottle, use a thick walled one. I had positive experiences with Nalgene bottles. Even at -20 degrees the water started building crystals pretty late.
Hot Drinks
What would I do in Winter without my thermos flask. For trail running it's not the right thing, because I wanna run with the minimum of weight, but for a hike it's vital. If you like mint tea, enjoy it in Summer. It has cooling attributes, same as hibiscus and pretty much all the red, black and green teas. Try the following ones:
Ginger tea with honey, is an evergreen. Spicy, warming and a great boost for your immune system. Try adding allspice or gloves.
Cucurma is a ginger'ish plant, fires you up and tastes great in a chai tea mix. A chai tea is the ultimate conglomeration of warming spices. Add some vanilla and milk.
Lime blossom and rosemary tea boost your blood circulation and turn the inner heat on.
50/50 apple juice and water with a hint of cinnamon and elderberry sirup does the job aswell.
Drink Soup
Have you ever thought of taking a soup as Winter hiking food with you. Similar to Chinese medicine, Ayurveda philosophy recommends certain foods in Winter to keep you warm and the body in balance. Maybe think of a sweetpotato and carrot soup with turmeric or a simple chicken broth. All these ingredients are perfect to make the metabolism work harder and keep you warm.
Back home
When you get home try a golden milk to warm up and prepare for a good night sleep. This ayurvedic drink is full of ingredients with warming energy: curcuma, brown sugar, coconut, milk and pepper. The best thing: it's so easy to prepare.
Heat 300ml milk. I prefer cow's milk but rice milk for example is very warming aswell.
Add 1 tsp cucuma, 1 tsp organic coconut fat, 1 tsp honey (vegan choice: maple syrup)
Pass through a sieve and and foam up.
Sprinkle a hint cayenne pepper on top to boost the cucumin
Try variations and add cinnamon, ginger, cardamon or muscat.
I hope I could give you a few ideas for the next wintery hike. Do you have any other suggestions or ideas? Let me know.